THE GARAGE SALE BUSINESS KITS – SELLING ITEMS AND MAKING MONEY!
The Heart of our Program
The Grand Slam Garage Sales Business Kits (Online Sale Version and Traditional Garage Sale version) are the foundation for building a successful business selling other people's items.
In the Kit, Ben clearly outlines the steps to starting, running and growing your own garage sale/online sales business. Using our Kit,you can be up and running in as little as two weeks, running sales and earning money!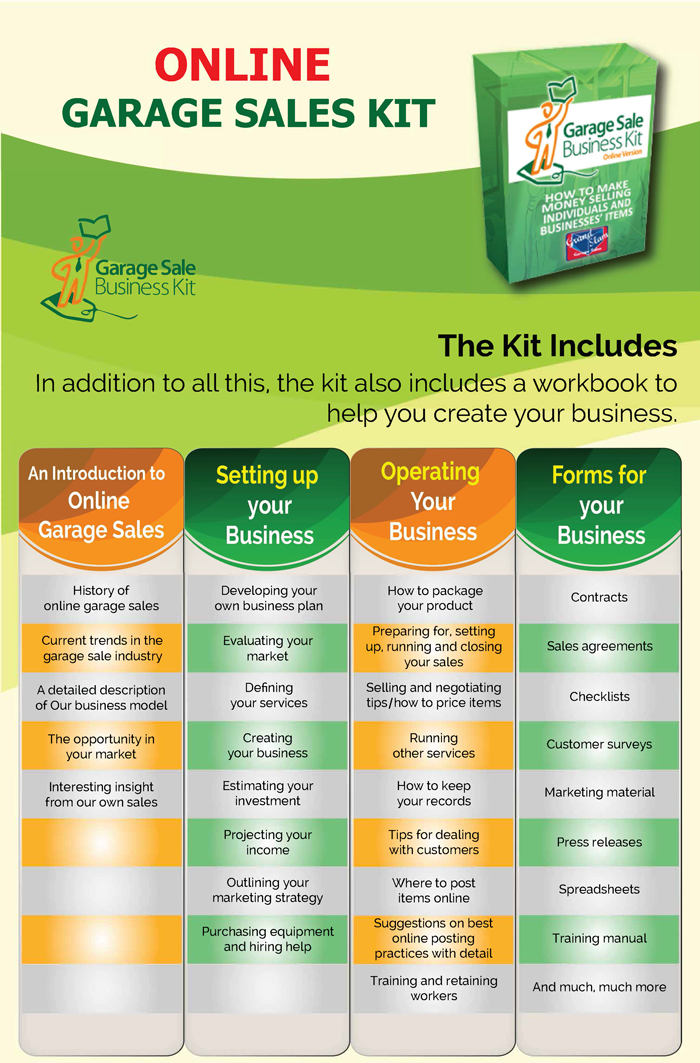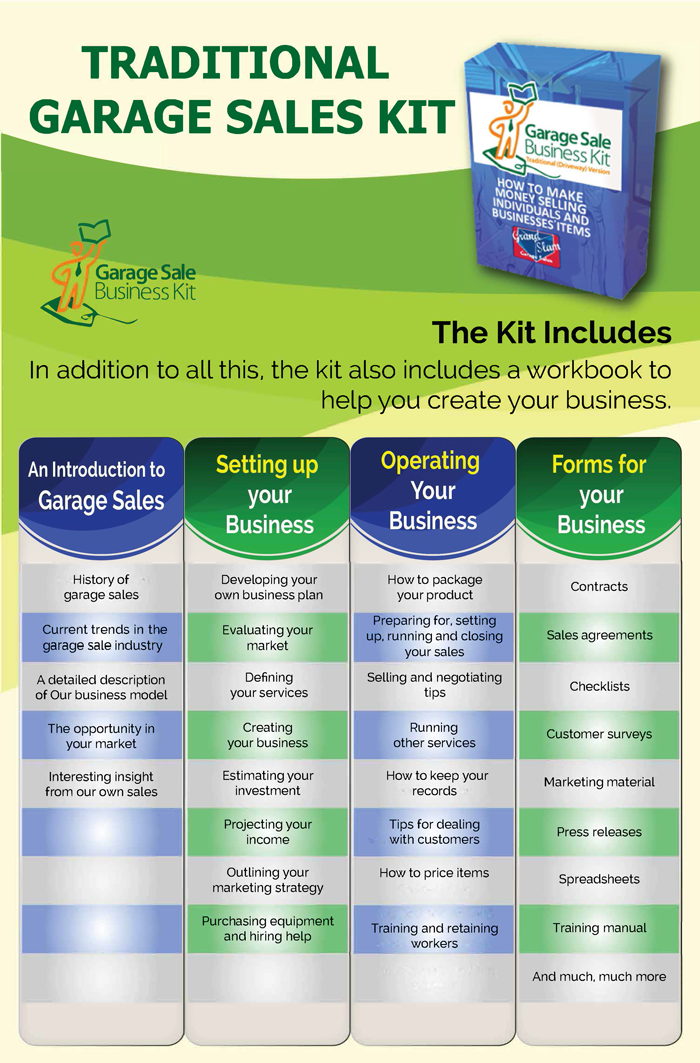 And That's Not All…
With the kit, you will also receive the following to help you get your business off to a running start:
TRAINING VIDEOS
You will be receiving training videos to help you learn how to start, run and grow your business.  Depending on whether or not you get both kits (Online and Traditional – highly recommended!) or if you get one kit/which kit, you will get anywhere from 20 – 50 training videos.
QUALITY CUSTOMER LEADS
As a kit owner, your company has the opportunity to gain customer leads through our online portal – RunMySale.com. So, whenever a visitor searches for a garage sale service or sales service in your area, they will be able to find you. The site is fairly new as of Summer 2015 but we're confident that by mid/late 2016 we should have a really good flow of customers.  We're able to send you leads based on people that contact us saying they need help removing and/or selling items in the area you're servicing.  We offer leads programs that are based around the leads you get.  You only pay for leads that are in the area you service.
WORKER REFERRALS
When we receive job applicants in your area, we will refer them directly to you. Then you can follow up at your convenience.
DOCUMENT LIBRARY
In addition to the documents and forms included in the kit, you'll have access to our entire online document library via a link you will be receiving after purchasing the kits. This includes the latest versions of all our business documents.
ACCESS TO WHAT YOU NEED
We offer a variety of products and services to help you start, run and grow your business.  Everything from logo design to websites to help posting items online and more.