Resources:
Since we are in the garage sale and online sales business, we know what you're going to need to do the job. So, we've tried to anticipate those things and provide them for you. After all, we have run sales for people since 2004, so we know a thing or two.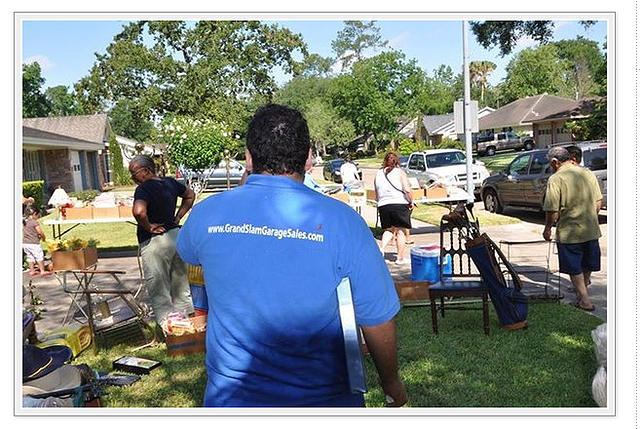 Help you get customers
You'll need to get customers to start making money. We can help you with that.  Our site, RunMySale.com was created to help people across the country find help in their area to remove and/or sell their items.  We connect those people with people who purchase our Garage Sale Business Kits.  We charge just $3 – $10 per lead we send you. Each lead is a person who went on our site and asked to be contacted by people in his or her area who provides services to help people remove and/or sell their items. Note that we currently offer this service to everyone who buys a Garage Sale Business Kit, however in the future, you will need to purchase the monthly Online Tools subscription as well.
Logo Design
Need help with a logo? We can help you design a unique, creative and captivating logo with multiple design ideas and unlimited revisions if needed.
Website Templates + Editing
A website is a great way to attract and obtain business.  We make this easy as you can purchase from a variety of website templates we've created specifically for online and/or offline garage sale businesses.  We also offer editing services and custom design services as well.
Item Posting Assistance
We can post items on Craigslist for you.  This saves you time from having to post some of your customer's items so you can focus more on going after new business.
Boxes/Supplies
Great deals on boxes and other supplies to help you run your business.
Online Tools
This is coming soon (by the end of 2015).  The Online Tools is essentially a website where we will be offering a variety of "tools" to help you start, run and grow your business.
Other Help
We offer other products and services as well and are planning on offering even more in the future to help you become successful with your online and/or offline garage sale business.