Animation Video (for quick viewing)
Message from the CEO (longer video explaining more)
Make Money by selling people's and/or businesses' items offline and/or online.
We will show you many ways to make money by selling people's and/or businesses' items online and/or offline.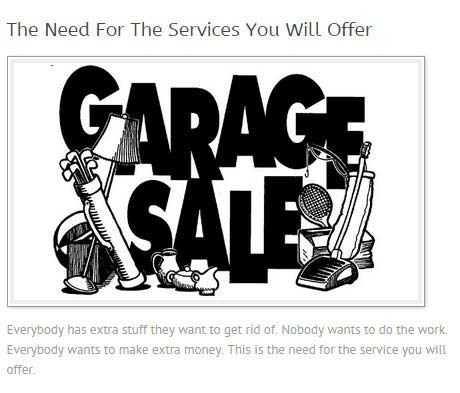 Those were the guys from Grand Slam Garage Sales with their tips for bringing in extra cash by having a garage sale.

– Dr. Phil
Ben Weissenstein knows his way around a garage sale.

– KHOU 11
Eyewitness News anchor Ilona Carson introduces us to a local entrepreneur whose hitting a Grand Slam with consumers when it comes to garage sales.

–  ABC 13
Need to have a garage sale? A student-run company will do it for you.

– Houston Chronicle
I could have used them when I was moving from California. They're great. It is a great idea

– Fox 26
When his high school peers were just getting their driver's licenses, Ben Weissenstein was already taking a swing at the business world.

– Entrepreneur Magazine
TESTIMONIALS
I used Grand Slam Garage Sales for my garage sales and I must say I am VERY please with the outcome! They accomodated me with a date that I really needed because I was selling my house. The team was very professional and very knowledgeable of prices and had great negotiation skills with the buyers. I also really liked how whatever was left they they took to Goodwill for me. Their concept is truly great and I highly recommend them to anyone who wants to have a garage sale. Do not do it youself, you will not get your maxium return on your items or your time if you do…use Grand Slam Garge Sales!
Grand Slam had an employee change in the office while we were preparing to have our garage sale, and a new customer service manager came on just a day or two before the sale. Because of that, communication was a bit of a problem leading up to the event. When Tammy came on staff, she did a good job of straightening things out in the short time available. The sale itself was awesome! We were so glad to get all that stuff out of our hair with little effort on our part, and on a sunny, hot day. It was really nice to not have to sit out in the heat! Great job, everyone!
Great service, great price, great guys! My partner and I purchased a huge, comfy couch for a really reasonable price. Despite us being across town the guys from GSGS were punctual and upon delivery, lugged our couch up 3 flights of stairs and they couldn't be cooler about it. They truly understand the importance of building great business partnerships because the impression they left has positively made loyal customers out of me and my partner … Truly awesome! 🙂
I have used and made purchases from Grand Slam and they are wonderful to work with always willing to work with you and buying and selling. I can't praise the enough for their honest and professionalism. Great group to work with,
Easy peasy garage sale when you have them take care of it for you!! Great service, fair price = value, but I got a bargain because I got more than I expected for the cost. I will use them again!
Excellent service, order a couch set and within an hour was delivered at my door step. Will definitely do business with grand slam again…